Hundhausen Kunststofftechnik GmbH
Justus-von-Liebig-Straße 27/29
D-28832 Achim
Tel.: +49 4202 915311
Fax: +49 4202 915344
WEBSITE: www.hkt-achim.de
Recycling of PVC-r foils and sheets for the production of round plastic tubes and cores required for the paper, plastic, film, foil and textile industry
Hundhausen – this is more than 50 years of experience in the production of PVC –r pre-consumer and post-consumer products and materials.
Already in the early 70s the company's founder Walter Hundhausen worked on the use of pre-consumer material of the plastics sheets sector for his products.
Today the company treats approx. 4,000 to of pre-consumer and post-consumer materials per year.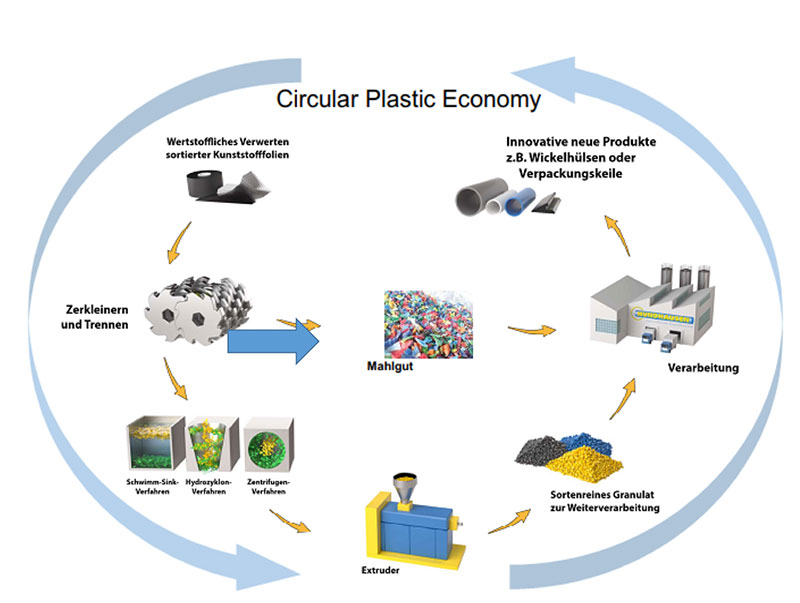 Illustration:
From delivery and pre-treatment up to fine grinding, processing and production – for Hundhausen a Circular Plastic Economy!
VIDEO: Hundhausen Kunststofftechnik